Cooking, both professional and otherwise, is no less subject to changing fashions than any other industry. Obviously, when a new trend is in vogue, some other trend slips out of fashion. When foods go out of favor, they go very out of favor. I can think of a whole host of dishes which were once common restaurant fare, but are now considered far too clichéd to put on a menu. For example, it's quite hard to find the French classic duck a l'orange on any modern menu, as what was a 70's staple is no longer cool. This doesn't mean that the dish isn't still delicious, and no doubt it will swing back into popularity sooner or later (now I'm craving duck - definite future blog post). Actually, whole genre's slip in and out of fashion over time. For example, Surf and Turf – seafood and meat together – is no longer a menu feature.

A quick flip through some of my older cookbooks reveals some of the reasons that Surf and Turf has ceased to be a menu section header. At its simplest the idea is represented by a lobster tail and a steak on a plate with a baked potato. I'd eat that, I suppose, but it feels like two meals on a plate. A real S'n'T dish cookes the the two proteins together. Mostly, mind you, in heinous ways. Thanksgiving turkeys filled with oyster stuffing has a long history in the States, for example. Let me tell you, hot oysters have no place on this Earth. Speaking of hot oysters: While the creation of the following dish is in dispute (probably American) Australians deserve special mention for the improbable and ill-advised wholesale adoption of Carpetbag Steak. This abomination is made by stuffing a scotch fillet (rib eye) with raw oysters, and then cooking the whole thing. Some variations call for the addition of a bacon wrapping. Look. I don't care if you stud the fucking thing with truffles, deep fry it in clarified butter, and sprinkle it with crushed angel wings, nothing is going to hide the fact that you stuck raw oysters into an expensive cut of steak where a bit of salt and Worcestershire would have sufficed. Not cool.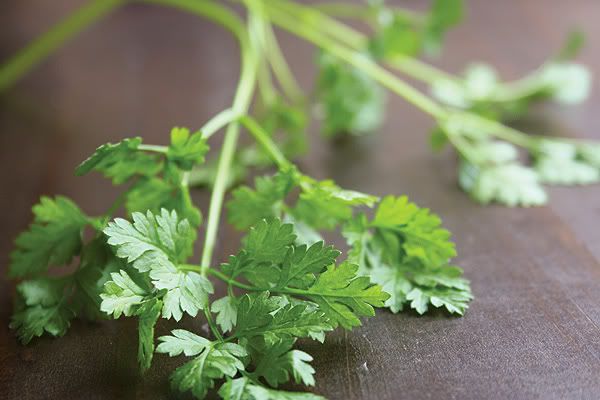 I digress. At any rate, it is currently menu suicide to nominate an item as specifically "Surf and Turf." The whole idea is so far out of vogue, in fact, you'd expect not to find seafood mixed with meat on any trendy menu at all. The truth is, however, quite the opposite. In reality Surf and Turf has not gone at all, rather is is just lying low. Seafood-mixed-with-meat dishes abound on menus in Sydney. At the handful of restaurants I've worked at over the last few years I've served several: steamed whiting with braised oxtail and bone marrow, rosemary skewers of chorizo and squid, pork cheek ravioli and steamed clams, grilled black pudding and seared scallops. All were delicious.

The combination of seafood ant meats is, when done right, amazing. It's a collision of salt and sweet and texture and savory that is quite arresting, in a good way.

This weeks recipe is Surf and Turf by accident. I cooked a piece of salmon for one my waiters the other night and watched him carefully peel the crisp skin off the fillet, push it to the side of his plate, and discard it once he'd eaten the fish. I hate this. Customers do it all the time, return empty plates with the fish skin sitting on the side. I make a great deal of effort to get the fish skin I send out satisfyingly crisp. Salmon skin, with a bit of practice, comes up deeply caramelized and bubbly-, salty-crisp. It's the fish equivalent of crackling.




That got me thinking. If I can't get people to eat fish crackling on their fish, I bet they'd eat pork crackling. So I crisped up some pork skin, ground it into a crunchy powder, and, with it, dusted a bit of lightly-cooked, skinless salmon. It's Surf and Turf, and it's sensational.

Oil-Poached Salmon with Pork Crackling "Skin"
on a Potato, Leek, and Celery Salad with Horseradish Mayo

You should be able to get pork skin for next to free from your butcher. My local butcher does give it to me for free, but I think that's because I ask for it so often. Butchers have a soft spot for pork aficionados.

Pork Crackling

500 g pork skin

Lightly score the skin (or ask the butcher to do it for you) and rub it with a bit of olive oil and a sprinkling of salt. Rest at least 30 minutes. Roll the skin out onto a wire rack placed in a tray, flesh side down, and roast in a hot oven until the skin bubbles, brows, and becomes crisp – anywhere from 20 minutes to an hour; the fresher the skin the longer it will take to roast. Remove from the oven and cool completely.

Using a mortar and pestal, gently crush the crispest bits of crackling (snack on the rest) until you have a coarse sand-like consistency. It should still crunch when bitten, but not have any large particles at all. Spread on a tray in a thin layer and do not refrigerate.

Oil-Poached Salmon

2 x 100g pieces salmon, pin-boned, skin removed
2 star anise
1 bay leaf
300 ml vegetable oil (something flavorless, safflower oil is good)

I like this method of cooking fish. You can introduce the most gentle cooking heat in a medium which also confers flavors. This barely cooks the fish, leaving a hint of that sashimi texture. It is very important to get the temperature right; if it is too high, the fish will leak white, cooked fluid (albumin), too low and the fish will not cook. You'll need a digital thermometer for this one (it's a good investment; I use mine all the time).

In a small pot large enough to hold all the ingredients, combine the oil, anise, and bay. On medium heat, bring the oil to 125ºC. Remove and cool to room temperature. Bring a large saucepan of water up to 50ºC, and remove from the heat. Float the small pot of oil in this water, being careful not to let any of the water into the oil, and monitor the temperature of the oil. The goal is to bring the oil to somewhere near, but not over 50ºC, and to maintain this while you cook the fish. To do this, move the pot of water on and off the heat to maintain a temperature range of 45ºC to 50ºC.

When you have established a temperature of just under 50ºC, drop the two pieces of salmon into the oil, making sure that they do not overlap. Leave them in the oil, maintaining the temperature range of 45º-50ºC for 8 minutes. Carefully remove from the oil with a slotted spoon or a spatula and allow to drain. Gently roll the skin side in the prepared crackling powder. Serve immediately on a room-temperature Potato, Leek, and Celery Salad with Horseradish Mayo.

Potato, Leek, and Celery Salad with Horseradish Mayo

200g kipfler potatoes, scrubbed clean
½ small leek, cleaned and sliced fine
½ stick celery, very fine dice
1 Tbsp picked chervil leaves
1 Tbsp butter
3-4 Tbsp mayo (homemade preferred)
1-2 tsp grated fresh horseradish, or horseradish cream

Boil the kipflers in just enough water to cover them until they are cooked through. Drain, cool slightly, and peel the skins away with a pairing knife (much easier, actually, than it sounds). Dice the cooked potatoes into ½ cm squares.

Meanwhile, in a small pan on low heat gently cook the sliced leek in the 1 Tbsp butter until it is soft and sweet, but not colored at all. Remove from heat.

Mix the kipflers, leeks, celery, and chervil gently in a small bowl. Add mayo and horseradish (fresh or cream) to taste until the salad is moist (not sloppy) with a slight bite. Season.