I have something of a habit of going to extremes. Not always. I'm not obsessive. Rather, I'd call it "passing manic episodes." Now and again an idea will strike me as particularly interesting or challenging and I dive in, as deep as I can. Typically this involves me learning a complicated process so that I might create something which I could easily purchase for a fraction of the price and no effort at all. For example: I've made paper out of native grasses, started fire with flint and steel, fermented my own sourdough starter using organic grapes, built a bicycle, dug up and potted with native clay, woven rope, brewed beer, made baskets from pine needles, sewed a tent, and made ham.

Wow. That list makes me sound like a filthy hippie. I assure you, I am not.

Most recently I tackled the king of all sandwiches, the BLT. You can read all about it in former posts ( parts 1, 2, & 3), but for those of you who would rather not, I'll summarize: I set out to make the best BLT I could, so I cured and smoked bacon, baked bread, made some mayo, and, together with a lovely tomato and some lettuce from the local fruit shop, in most ways succeeded.

A couple of months later, cookbook author and food writer Michael Ruhlman set a challenge on his blog: Make a BLT from scratch. Cure the pork, bake the bread, make the mayo, grow the tomatoes and lettuce. I jokingly accused him of stealing my idea, but as he is famous and I am not, it's easy for him to brush such accusations aside.

It did get me thinking. I happened to have accidental tomatoes growing on the balcony. Accidental because they came up in the pots after the summer harvest was removed. We let them grow just to see if they would make it through a Sydney winter. Lettuce was also no problem, as I received a lettuce box, complete with soil, as a Christmas gift and it was coming along nicely. That left only bread, mayo, and bacon.




Enter: mania. I'd take on Ruhlman's BLT project, but I wanted a challenge. Something I would have to work for. I was going to make everything I could from scratch. Everything. I figured you need salt for just about every step so, well, off to the sea I went for 25 litres of salt water, which, in case you are wondering, yielded one kilo of salt.




You can imagine where things went from there – sugar cane, mustard seeds, herbs for flavoring and wood for smoking gathered from parks, making cider vinegar from my homemade cider...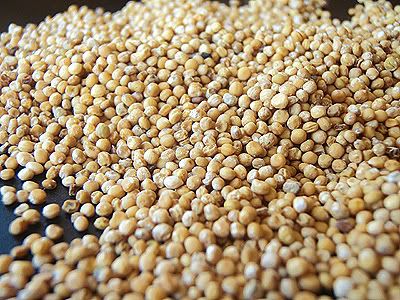 I couldn't do everything. Milling flour was out; I've no space for chickens; I can't press my own oil. Overall, I think I did pretty well. It was a lot of fun. Tasty too.

Here's a link to my entry in Ruhlman's competition. Hope you enjoy.